WiFi RTK receiver field test(Y-RTK receiver)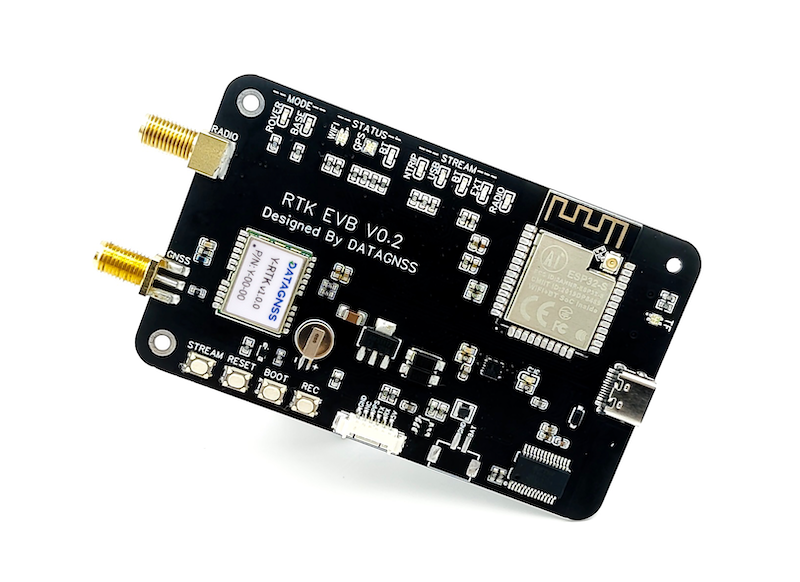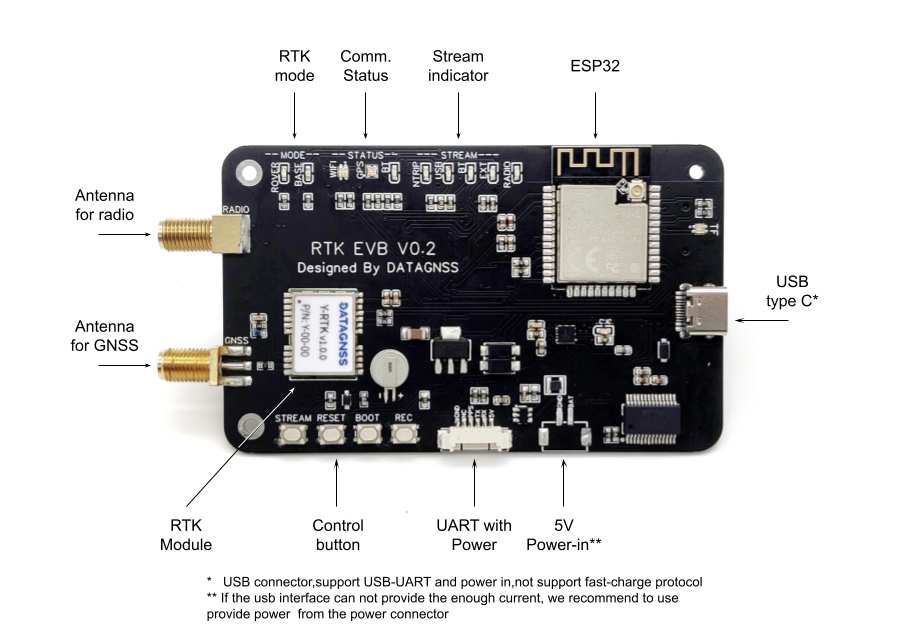 YRTK is a full-featured RTK receiver based on ESP32. It supports WiFi, Bluetooth, USB, serial port, RADIO and other communication, which can be easily used for Base station RTCM data transmission, PPK raw data logging, RTK applications etc.
It supports web config and hard-button config,allowing quick switching of working modes.
The extra bluetooth supports output NMEA data or RTCM data for your other device.
Hardware
USB to UART,data and power supply
2pins connector for power supply(5V,1A)
6pins connector,UART and Power out for connected device
SMA Antenna connector
Build-in radio module (800-2000m,3DR compatible)
RTK module,support all GNSS constellation
ESP32-S module for WiFi,CPU,UART
Bluetooth module(rear side)
Both USB and 2pins support power in, only choose one
USB plugged in the computer's USB port may not work
Connectivity
WiFi (2.4G b/g),connect WiFi to fetch RTCM data from remote NTRIP caster or upload RTCM data to NTRIP caster
Bluetooth (2.1 EDR+4.0),output NMEA or RTCM data
UART/USB-UART, output NMEA/RAW-DATA
Radio(800-2000m,3DR compatible)
Quick guide

Power
1.Connect usb interface to USB adapter or Power bank. the Current must exceed 300mA.
2.the Power LED red light will be on.
WiFi connection
1.The device will create a WiFi AP, the SSID: YRTK-XXXXXX. "XXXXXX" is the last 6 digits of MAC address.
2.Connect this WiFi in your phone or Laptop, then open the http://192.168.4.1 in Chrome or Safari.
3.Press "Scan" to find your local WiFi or the hotspot created from your Phone.

above "192.168.xx.xx" is your new IP address, please remember it.
NTRIP client information
Please config the NTRIP client account.
if your reference station is VRS, please config NMEA relay back.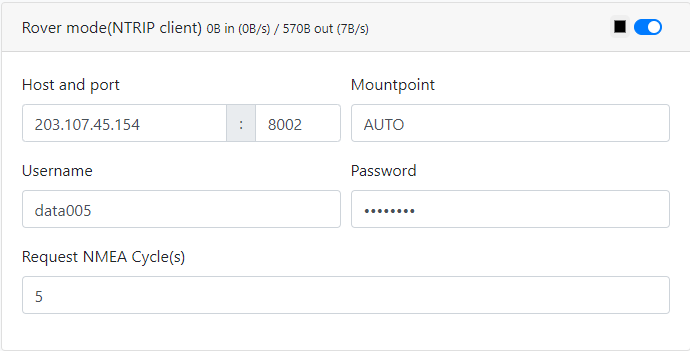 Please "Submit" to save the configuration.
Then the device will reboot to apply the new configuration.
In the next, you only need power on the device, It will work properly.
Android app for test
Download app from the following url:
1.Paired BT in your phone. (BT name:ET10_SPP……)
2.open app, choose the paired BT in the preference
3.start or stop connection
4.tap "start" in logging to log nmea data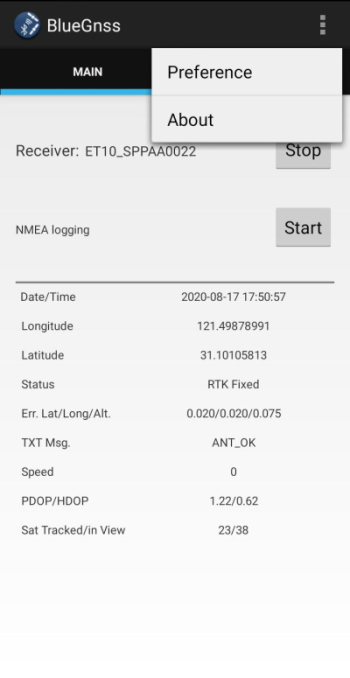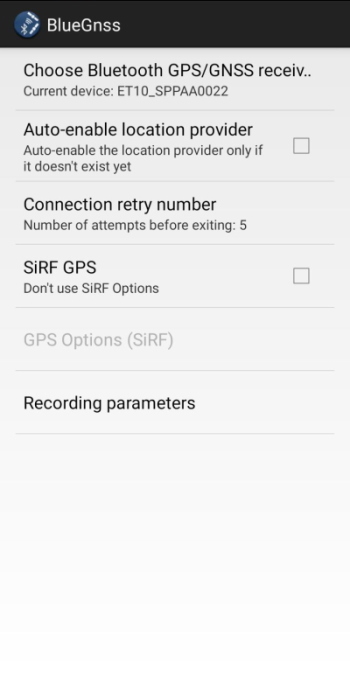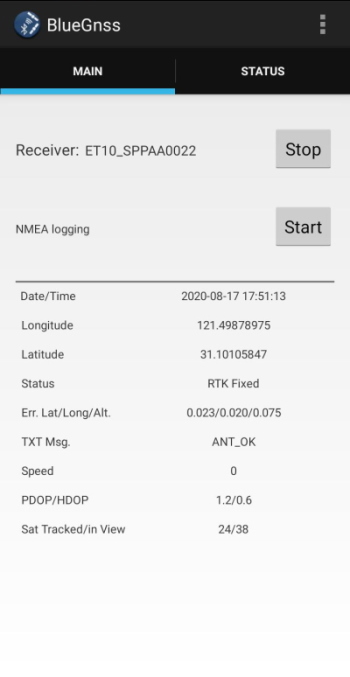 Output NMEA to other devices
6pins UART connector support output NMEA data. the 6pins definition is printed near connector.
6pins connector specification: Pitch 1.25mm BAR Connectors
Related link
How to choose GNSS antenna for your RTK application?
Where to place your receiver in field?
AT400 COST-EFFECTIVE MULTI-BAND ANTENNA FOR RTK